So a couple of weeks ago I woke up with a huge hangover after an amazing weekend at The World Burlesque Games in London and headded to Essex to run six hours of whip lessons including making and cracking. Despite the hangover I was supper excited as I love my Essex buddies this was going to be my first all-male whip making class and I was bringing all my whips from my fabulous new whip sponsors Rufus Ruffcot and Bear cub whips, and of course the rest of my own collection including those from Essentia whips and Calvin Singo.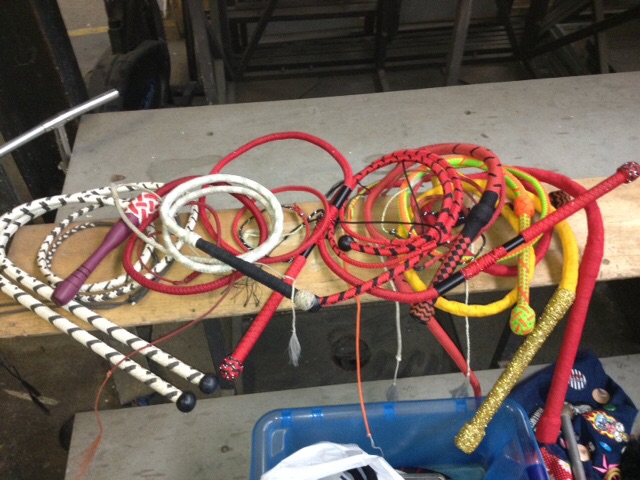 My two students could not have been more different with one ex Army the other a male burlesque performer but they both had me in stitches in no time.  Phill and J really worked supper hard and helped each other other, J's partner Michelle was on hand to make us cups of coffee and even brought snacks to keep us going. This is what I love about my workshops as I not only get to share my skills but I get to make new friends and have a lot of laughs.  One of my former Whip students Shelley Davis who has already gone on from making instant whips to making her own very glam whips was on hand through out the day to help out, make us laugh, demonstrate her own whips skills and work on one of her new nylon whips.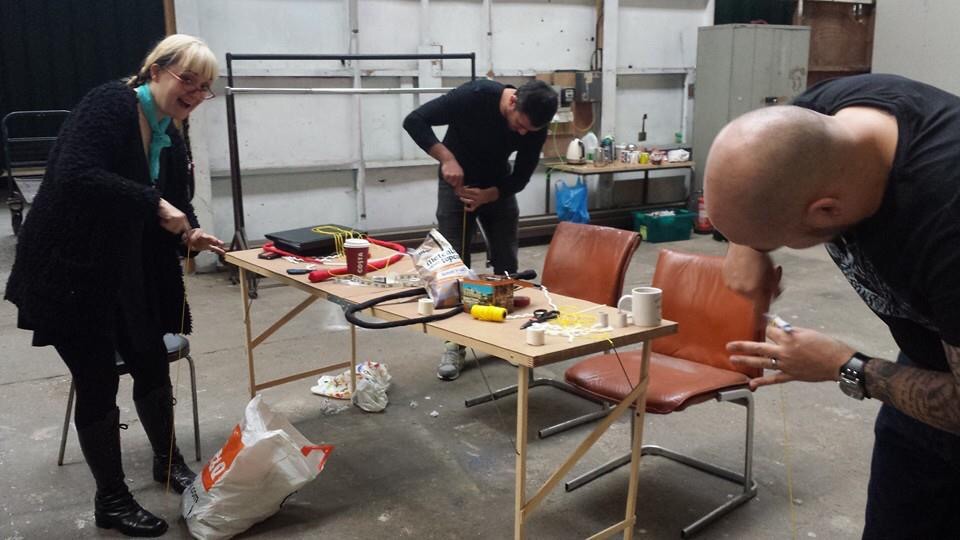 Shelley trying out her new nylon whips in the background as the boys wrestle with electrical tape, tubing and rope.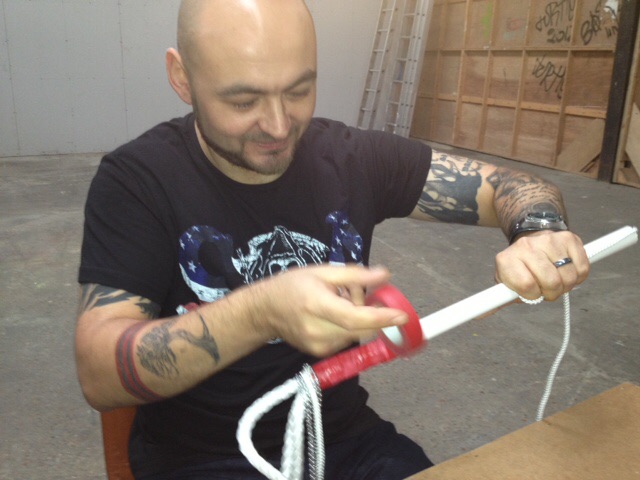 Once we had got by the stage where the whip making seems more like a  Blue Peter sea-monster we started the wrap. I favour the 3 way wrap invented by Ophelia Bits, one of my previous whipmaker show girl students.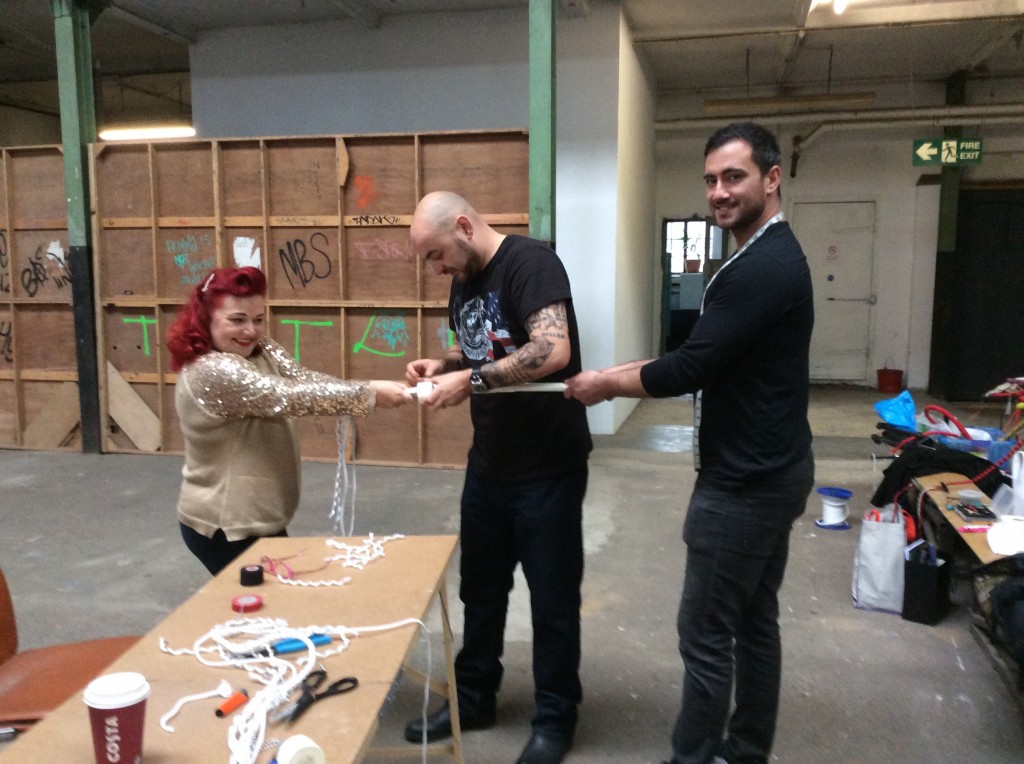 As Shelley demonstrates here this wrapping technique is best done with the showgirl pointed toe.  Once the boys where finished they were soon ready to crack their whips, one red and one black.  As Phill had been teaching himself to crack and J had already taken part in one of my workshops  we were soon able to get on to the more complicated cracks.
I always promote health and safety at my workshop eyes and ears need protecting when you are new to whip cracking. Phil favoured the winter mountain man look where as J went for the dangerous cowboy.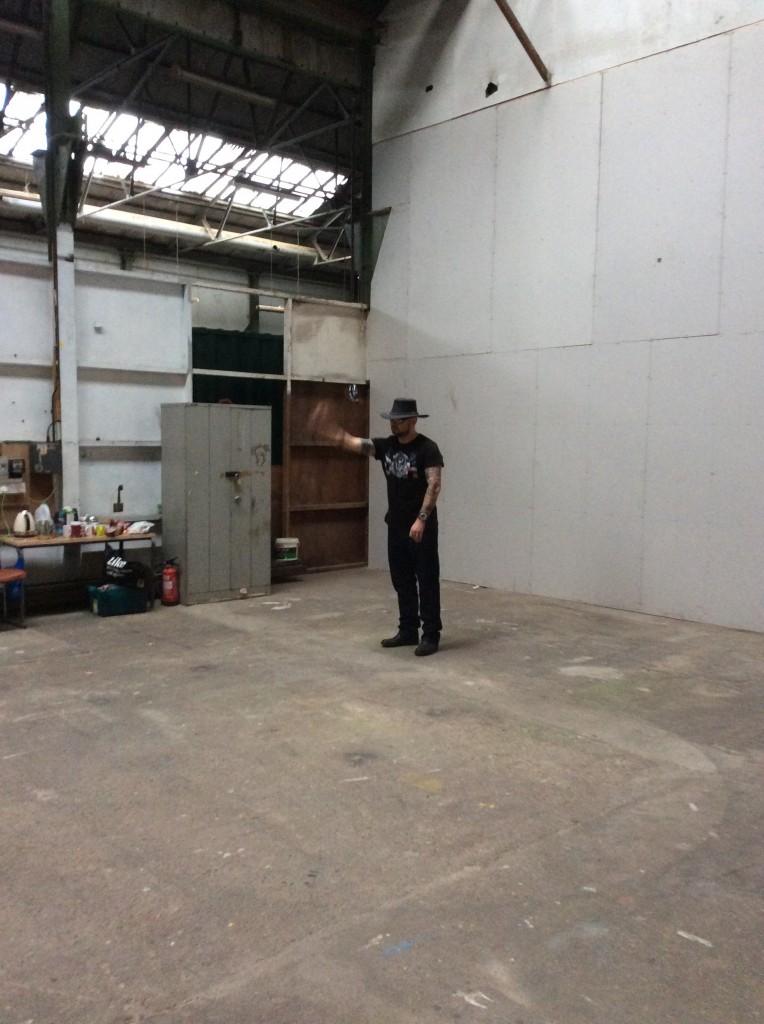 For the last hour the chaps were joined by two ladies Faye and Leigh.  Faye had previously taken my whip-making workshop before but had missed the last hour on cracking as she had to run a workshop, and Leigh was keen to try whips but could not come to the full workshop so I made her a pretty red instant whip to practice cracking with.
Leigh went for country glam for her ear and eye protection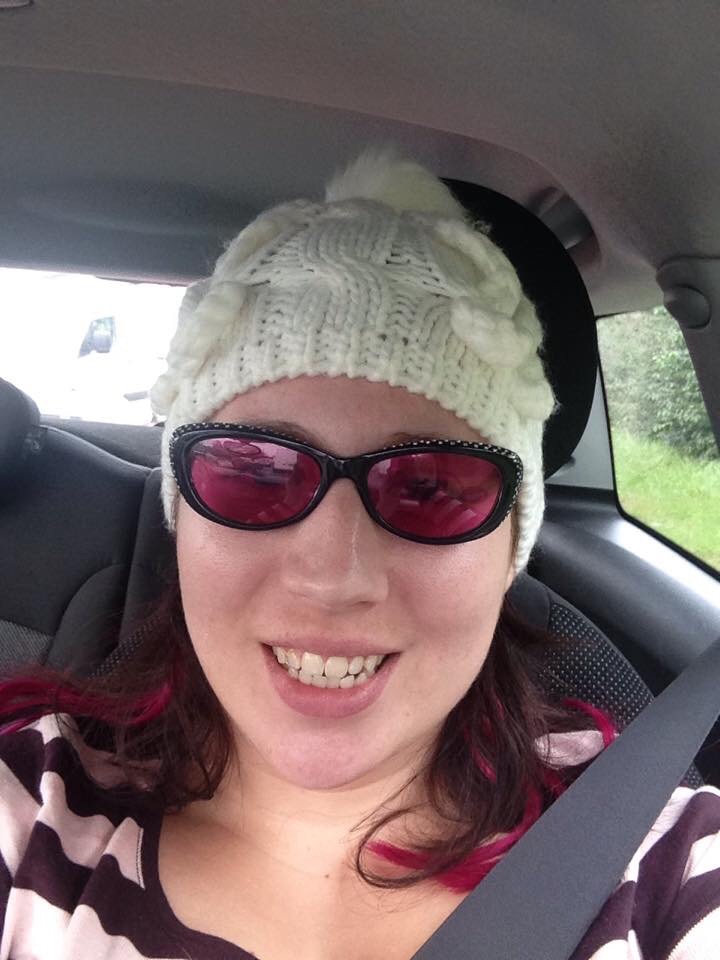 Where as Faye went for shattered Sunday chic
I think every whip I brought got cracked and everyone left with a smile on their faces. Leigh is a natural and I look forward to teaching her more and Faye may need a little one to one before she master the art of the crack.
I even managed to shoot a tiny movie of Phil and J doing some cracks http://youtu.be/9wRGBE3zFIs
So then after waiting patiently, helping out making a whip and generally being wonderful Shelley got her turn for the two hour more advanced whip cracking class, Phill stayed for this one too. I really enjoyed this as I was determined to get Shelley to learn the back crack part of the slow figure 8 and to help Phill to relax slow down his cracks so he could master things like the volley. We also tried some targeting and double whip cracks.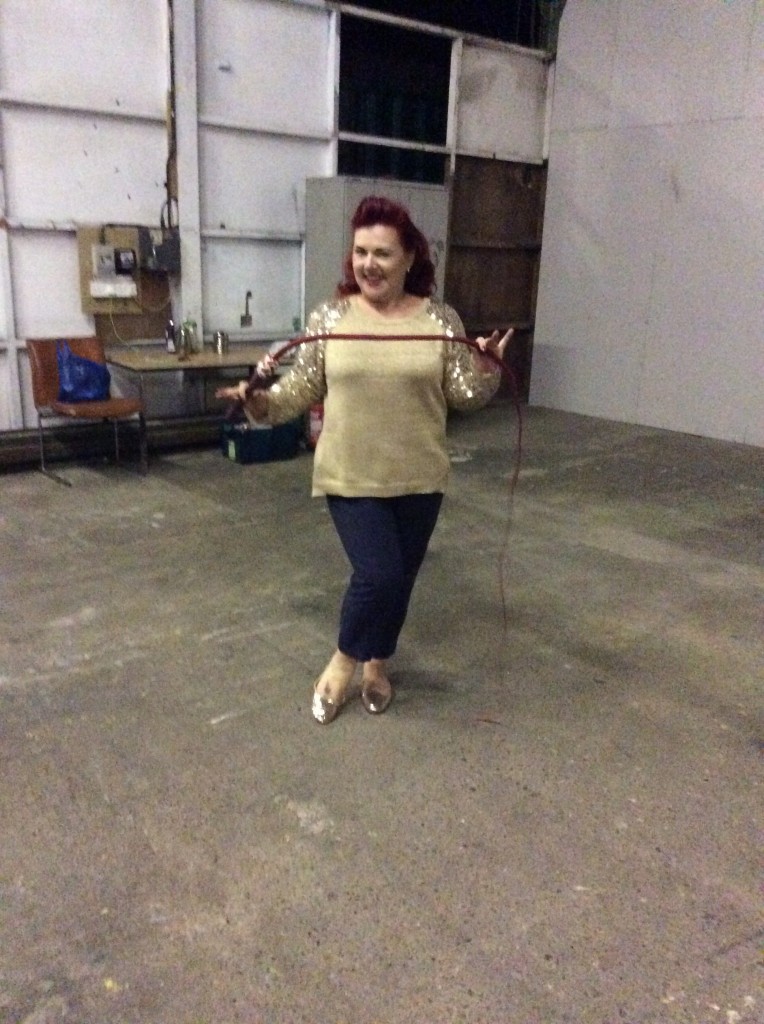 Shelly even found time to model one of Bear Cubs wooden handle whips and Phil modelled the other brightly coloured bullwhip  and we also managed a short video clip of Phil cracking it.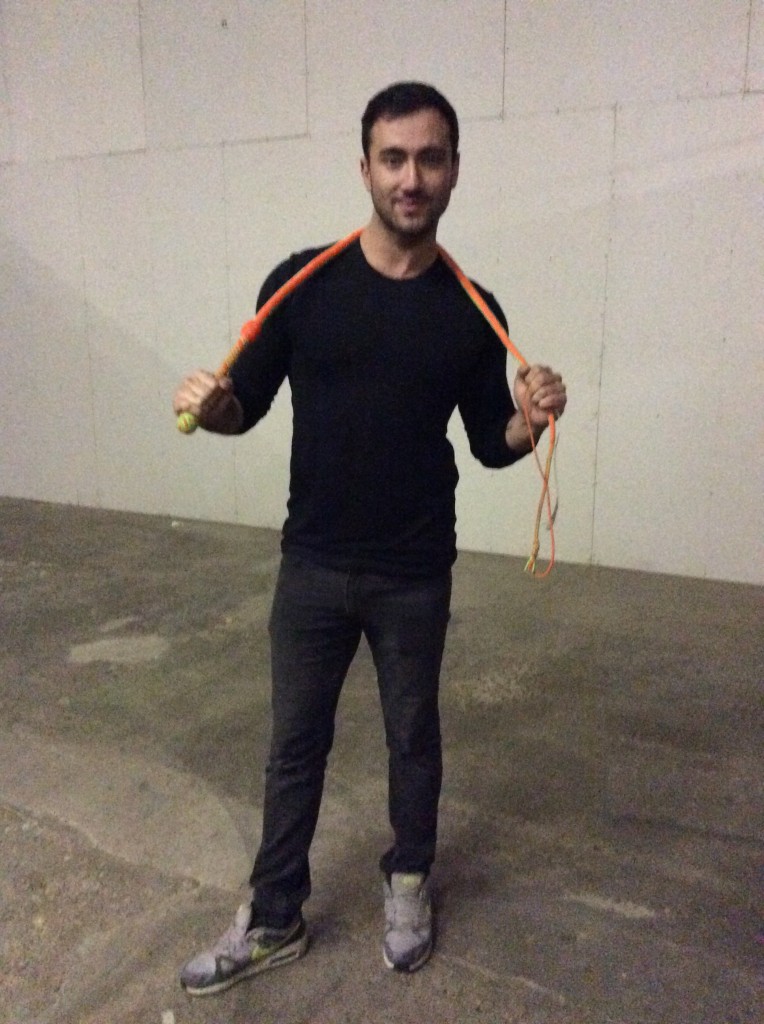 Rufus Ruffcots hybrids went down really well on the day but sadly I did not get a good shot of them in use so I will have to make a special video of them next time I am in the studio. Thanks for reading and I hope you have enjoyed my blog.