Learn the art of whip cracking and make your own whip in this fun four hour workshop
Diva Hollywood is a world renowned whip-teaser and in this 4 hour workshop she will teach you how to make and then crack a whip.
The workshop will be divided into three parts, in the first Diva will give you a quick guide to whip health and safety, and a short whip demonstration of what is possible.
Then you will be taught how to make your own quality whip, from the designs of world famous whip artist Adam Winrich, the whip is included in the cost of the workshop and is yours to keep and crack!
Diva's whip making method is suitable for all ages and is also suitable for those with disabilities, and Diva always aims to use accessible venues.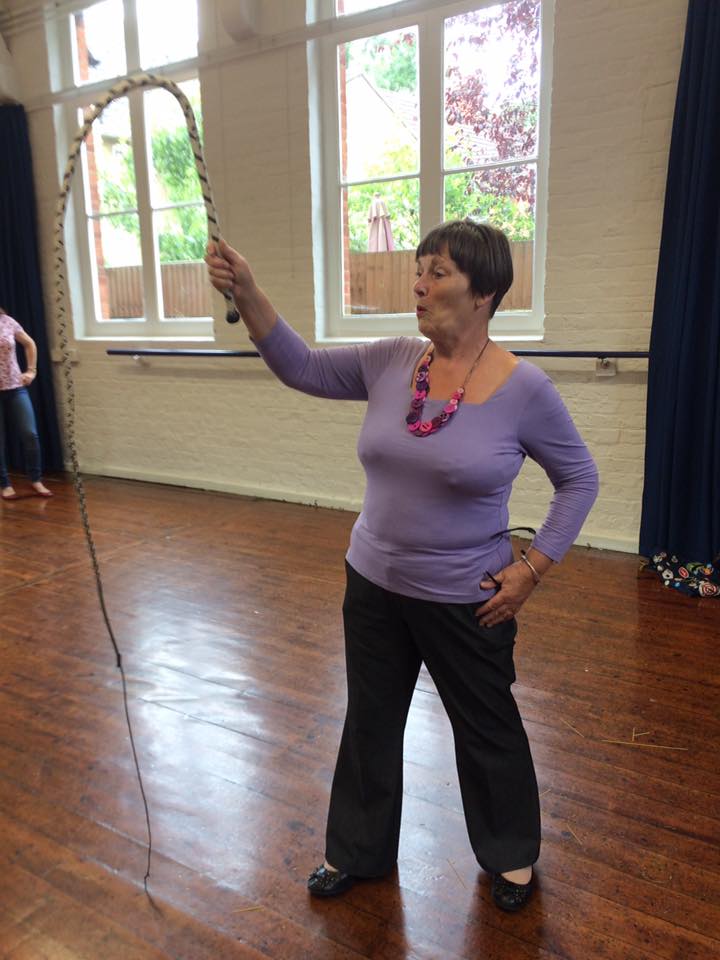 The last part of the workshop Diva will teach you your first whip cracks, which you can take into performance, or use just for fun.
There will be lots of breaks and Diva is known for her fun and relaxed teaching style.
 Two hour whip cracking lessons
I also run a two hour whip cracking lesson this can be for the complete beginner, a medium level whip cracker who wants to brush up on their skills, a performer who wants to bring whips into their act or groups of friends, co workers who want to try something new.  You don't even need to have your own whip I have plenty of whips from makers in the US and Uk of all different whips for you to try.  Get in touch if you would like to book this experience.  This can be a one to one experience or a small group.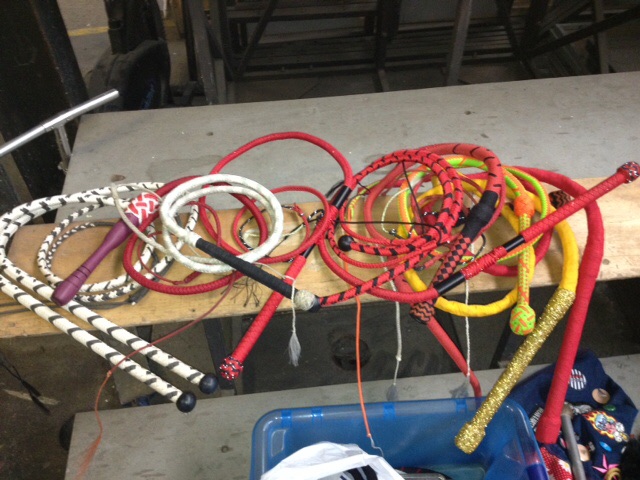 Before you come to the workshop
Please wear comfortable clothes and for safety's sake it's best to have a hat that covers your ears and long sleeve top and long trousers.  We also advise some sort of eyewear and also ear-plugs if you are sensitive to noise. – remember when learning whip cracking it can be a painful business.
How to book a whip lesson
if you would like to book a whip cracking or a whip making workshop, then get in touch via the contact form, and say "I want to know more about whip lessons", or take a look at the events calendar to see When Diva is in your area and you can join in with a group of others learning whips
About Diva Hollywood
Diva Hollywood is a world renowned whip-teaser who has rocked stages across the world and her recent performances of "Storm Whips" have earned her the credit of "Best burlesque whip act in the world", by the infamous Jim Rose, the original freak show host himself.
---
More Whip making and whip cracking lessons